Celebrate World Coffee Day in a true DAPPER style!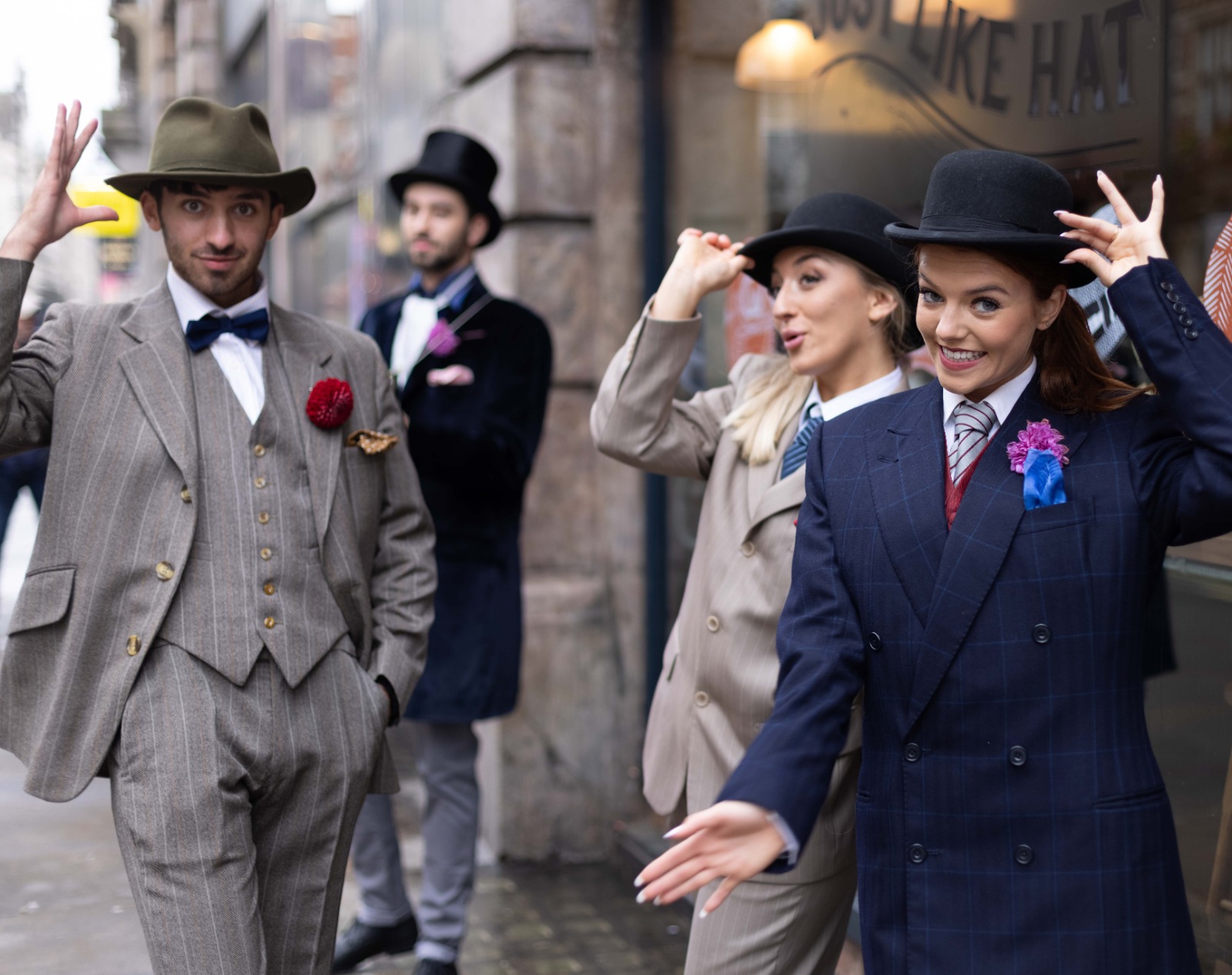 Happy #InternationalCoffeeDay! Come on down to The Gentlemen Baristas at 162 Piccadilly and see "The Fantastic Tappuccinos" while enjoying a fresh blend of some of the best and most creative coffee blends you'll find!
Grab a #FREECOFFEE at The Gentlemen Baristas superb coffee house today! Simply take a pic wearing your favourite hat in front of the house and post it to your socials- make sure to tag @thegentlemenbaristas! Our dandy Hat Checkers are on hand too, with lots of hats for you to try on!
The event is managed by Kit and Caboodle, and TWTC are delighted to be their theatre partners.
Our Creative Team: Sadie Dixon-Spain and Emma Evans
The Fabulous Tappuccinos: Daniella Rocca, Eva-Theresa Chokarian, Max Kinder, Sol Nicolson, Khan Rasul, Phoebe Nixon, Alexander Philips, Kian Zomorodian.
Hat Checkers: Lulu and Benji