A Haunted Finale to our SGE Argyll Hotel series!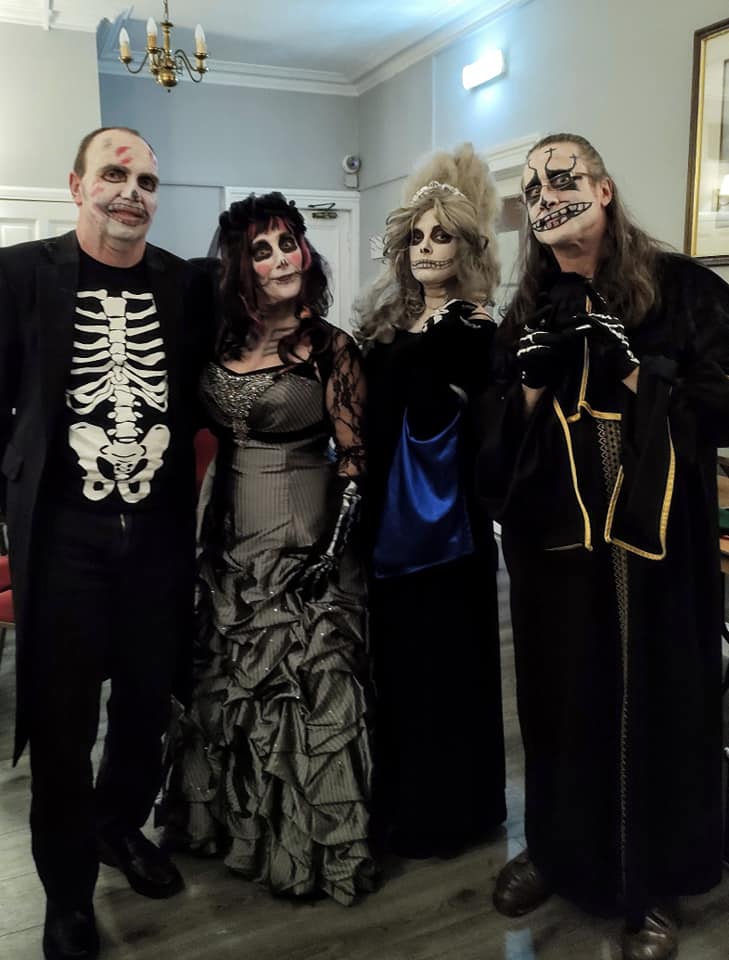 This gruesome lot spooked the audience at SGE Argyll Hotel – Dunoon last night. 💀
An entertaining night was had by all! 🎭
'A Till Death Us do part': Play by Sadie Dixon-Spain, performed by the fabulous team Rebecca Bloom, Sarah-Beth Brown, Robert Howat and guest performance by David Wright.