A week of theatre – at last!!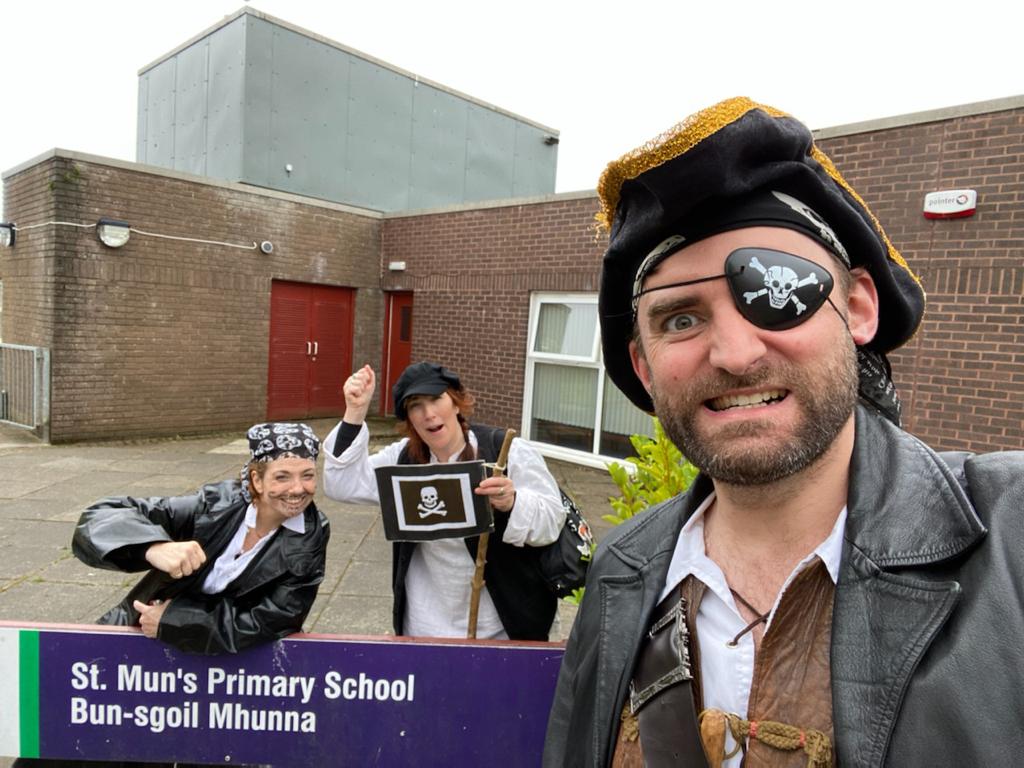 What a brilliantly busy week full of Walking Theatre!
We started the week at Kirn Primary School, and then set sail for St Mun's Primary School, ending this weeks voyage at Strone Primary School Information this morning! Where will our pirates find themselves next week?
Tonight also sees the long awaited return of our MURDER MYSTERY WEEKENDS at SGE Argyll Hotel – Dunoon! First up is our Allo Allo Tribute, and we can't wait!
Our talented company of actors performing this week and weekend:
Sadie Dixon-Spain,Rebecca Bloom, Euan Cuthbertson,Colin Little and Robert Howat