Cowal and Bute Primary Schools Tour Commences!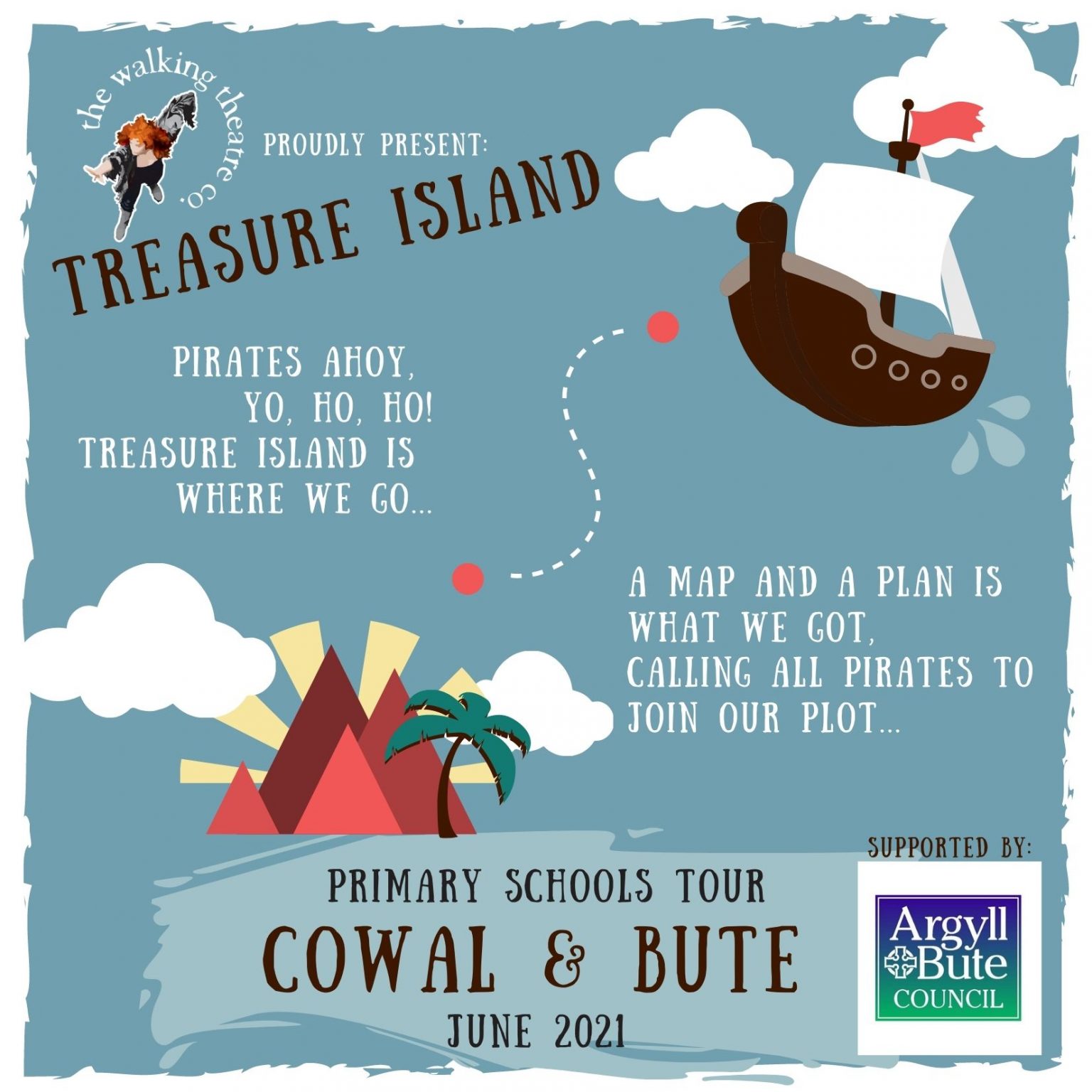 Yesterday was a very exciting day for The Walking Theatre Company – for the first time since the pandemic pressed pause on our outdoor theatre events, we headed off on tour!
Our interactive, outdoor theatre adaptation of Robert Louis Stevenson's 'TREASURE ISLAND' is off on tour to Primary Schools across Cowal & Bute for the rest of June.
32 shows over 18 days – what a thrill to be back performing!!
A huge thank you to Argyll and Bute Council for funding and supporting our tour.