SHOW SPOTLIGHT: Allo Allo Tribute!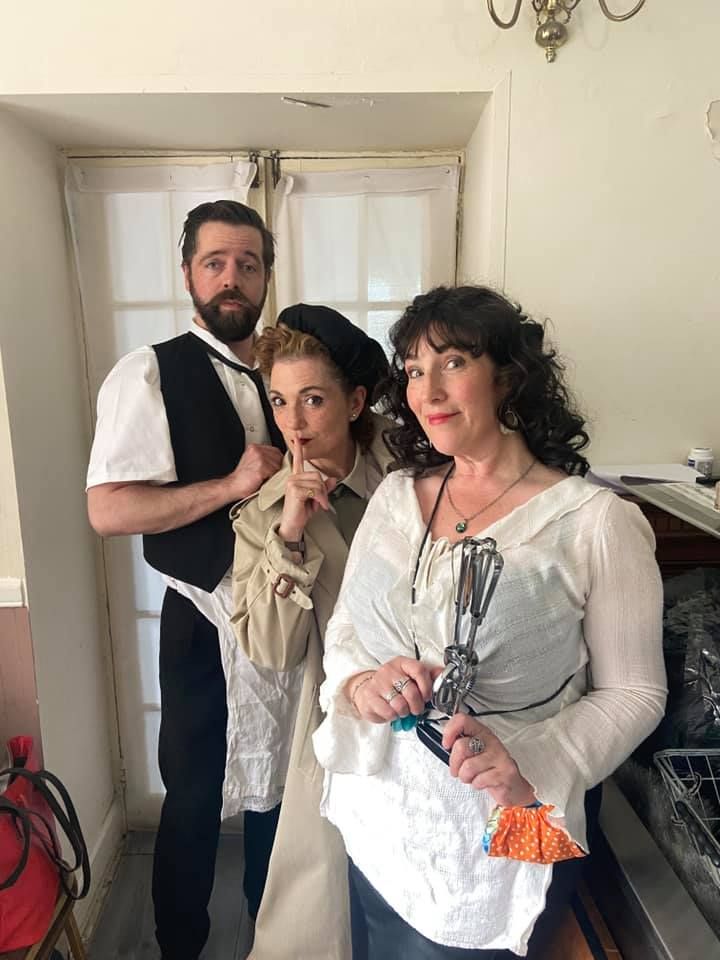 Listen very carefully, as simply everyone has something to hide!

Resistance is in the air, as the enemy soldiers march into town. Step back in time to German occupied France, for a rip roaring, 'we shall say zis only once' "'Allo, 'Allo Tribute" Murder Mystery show!

☕Our interactive, murder mystery dinner theatre Walking Theatre production of 'Vive la Resistance' is available to BOOK NOW for your venue or event! ☕

An Allo' Allo'! tribute show, suitable for adults- perfect for Hen Dos and hotel entertainment.

✨ Contact us today to book this thrilling interactive mystery for your venue! ✨
📧info@thewalkingtheatrecompany.com
📞 01369 510 898
🔗www.thewalkingtheatrecompany.com