TWTC wins Theatre Company of the Year!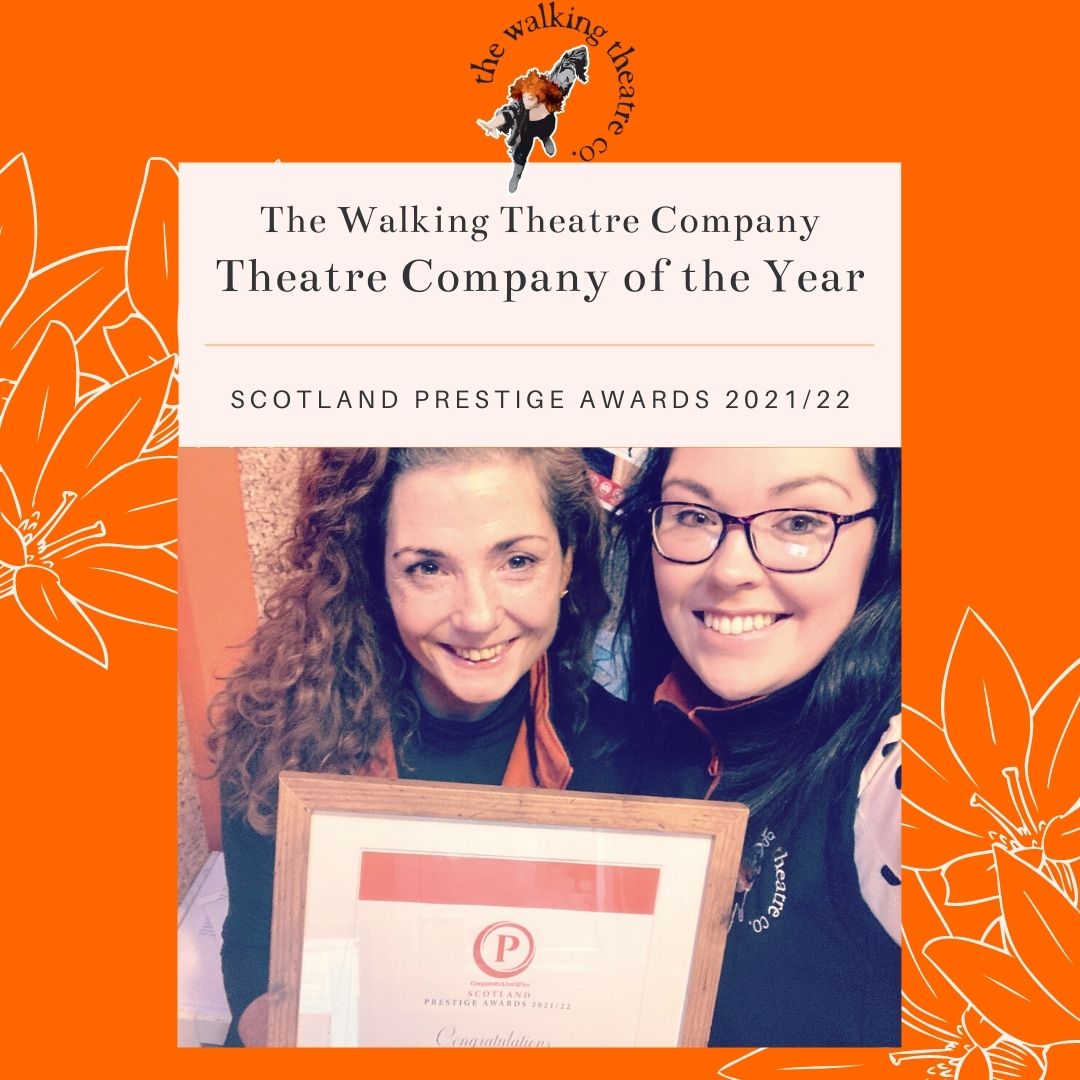 📢 ANNOUNCING 📢

⭐ The Walking Theatre Company ⭐
as
🎭'Theatre Company of the Year 2021/22'🎭

An incredible way to round off an extraordinary year, we are thrilled to win a prestigious Prestige Awards! 😁

On the 26th March 2020, we, like so many Creative Companies' closed operations and stood down our team of 48 UK wide creative professionals. Down, but not out, we began the some-time often painful process of re-building and 2021 has seen some incredible leaps and opportunities, hitting the ground running as soon as restrictions allowed we delivered 5 week schools tour, across Argyll and Bute (thanks to Argyll and Bute Council), a Shakespeare tour of the Highlands and Islands with fellow The Touring Network friends, Seall, Oban Communities Trust – The Rockfield Centre, and Tayvallich Community Hall, and kick started our Murder Mystery Dinner Theatre season at Fishers Hotel Pitlochry and SGE Argyll Hotel – Dunoon, and across the border Halloween and Christmas shows in #Leeds, #Cardiff, #Kent, #Oxford and #London, partnered with the fabulous team at Kit and Caboodle, and ended the year, launching electrictastic Christmas Experiences for the light giants Culture Creative at Royal Botanic Garden Edinburgh, Wimpole Estate NT, Gibside – National Trust, Bedgebury Pinetum – Forestry England, Hillsborough Castle and Gardens, Stourhead National Trust, and Dunham Massey National Trust.

🙌 We want to say a huge THANK YOU to our incredible creative team, amazing clients and brilliant audiences who continue to support us. We really could not have done it without you all! ❤️

👀 Here's looking at you… in 2022! 👀