Magic Monday – Rumpelstiltskin's Zooming Charades.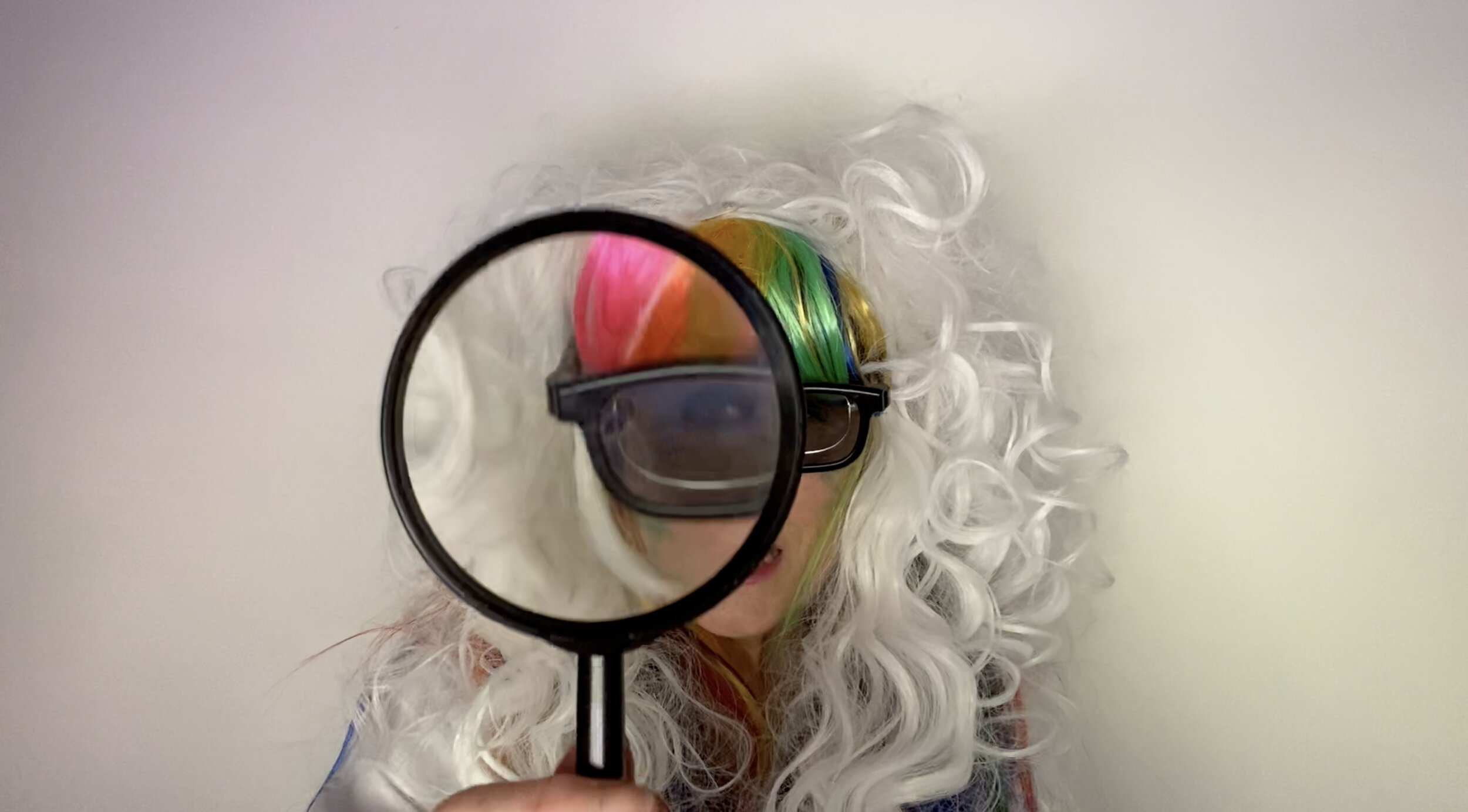 ✨ Abracadabra, and Zippedy Zap!
🧚‍♀️ It's Magic Monday, just like that!
🦄 This week the magic knows no bounds
🧚‍♂️ with Rumple and Fairy Cakes hangin' around!
😎 Come and play charades with our groovy crew,
👀 They're getting ready for fun, all they need is you!
💫 So zip on over to our zoomtastic place,
😁 and get ready for a smile to land on your face!
This Magic Monday at ZippedyZoom.Club, you can:
💫 Find out what magic lies ahead with Professor Zippedilla.
💫 Play charades with Rumplestiltskin and pals.
💫 Plan your own online charades party with family and friends.
💫 Create your very own glittery fairy lamp.
💫 Learn how to make your own unicorn buddy.
💫 Get ready to amaze your friends by learning some Zippedy Zoom magic tricks!
💫 Keep those brainboxes active with some super fun facts and a wicked wordsearch!
🤩 Our Magical Makers & Players in the Lab this #MagicMonday are: Paul Stirrat, Sarah Peachey, Rebecca Bloom, Sadie Dixon-Spain, Alana Mathers, and our techy wonder wizards, Paul Darroch of Oak Tree Productions, Lizzie Lewis, and Charles Dixon-Spain.
😂 PS. What did the Flower Fairy say to the Firefly? You'll have to Zoom on over to ZippedyZoom.Club to find out! 🤪
💫 Zoom, Zoom! 💫