Treasure Island lands at Sandbank Primary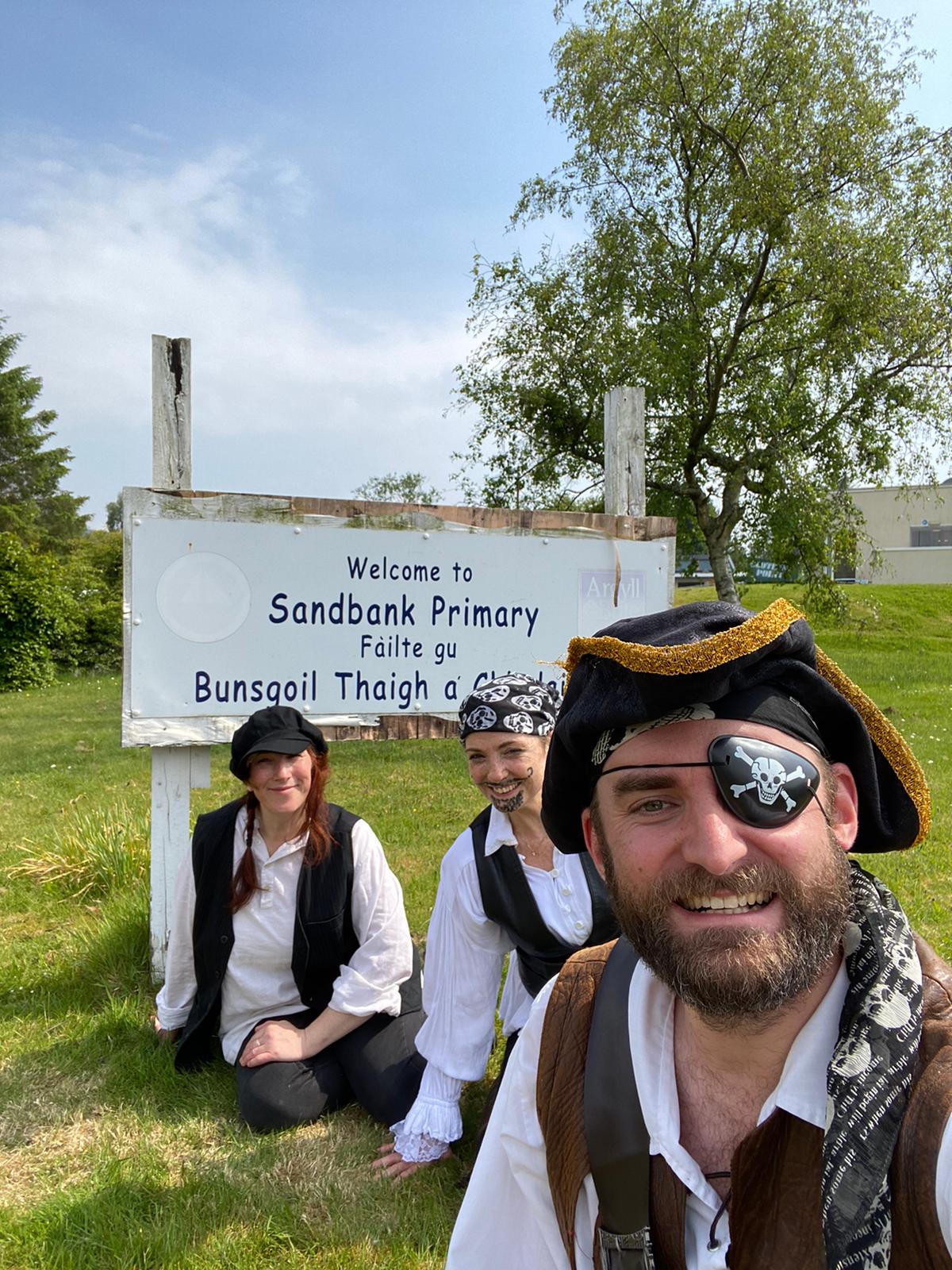 Yo, ho, ho, our Treasure Island tour is a GO!
June went off with a BANG for The Walking Theatre Company as our pirate crew launched their Cowal & Bute Primary School month long tour! Yesterday we met all the pupils at Sandbank Primary School, and what a welcome they gave us! They all shaped up to be hardy shipmates, and nobody was made to walk the plank! Thank you to Argyll and Bute Council for supporting this tour.
Treasure Island cast: Rebecca Bloom, Sadie Dixon-Spain, and Colin Little