A flavourful adventure awaits on our Flying Kitchens!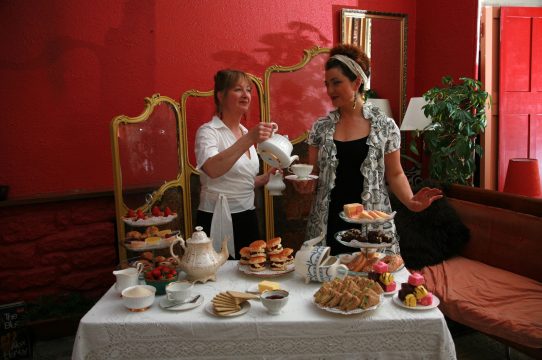 The Walking Theatre Company presents: Flying Kitchens 🍽️

Let our Flying Kitchen take your guests on an evocative journey through food. Our delightful culinary themed food demos and tastings combine food and theatre, creating an unforgettable experience for your eyes AND your tastebuds!

👨‍🍳 Our Flying Kitchens adapt to fit your event or celebration! Choose from the following themes: WW1 Kitchen – Your Country Needs Stew, WW2 Kitchen – Keep Calm and Curry On!, The Poetry Kitchen, 1950's Dine & Jive, we can also produce a bespoke Flying Kitchen experience for your venue! Visit our website for more information! 👨‍🍳

✨ Contact us today to BOOK this fun dining experience for your venue! ✨

📧info@thewalkingtheatrecompany.com
📞 01369 510 898
🔗www.thewalkingtheatrecompany.com