Vive la resistance!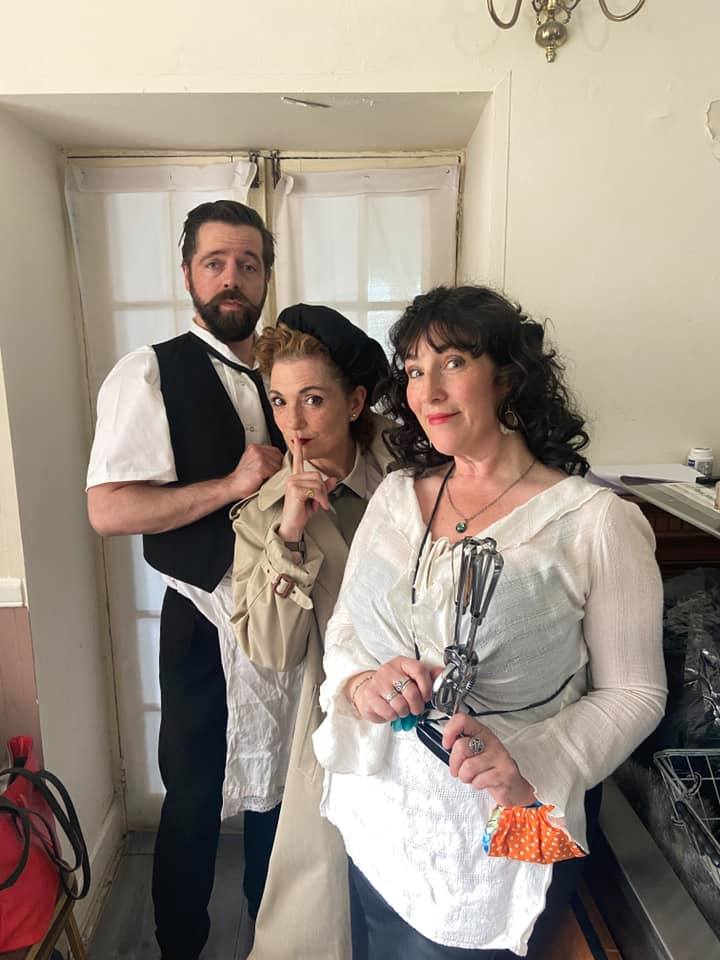 This weekend we returned to the SGE Argyll Hotel – Dunoon for our first Murder Mystery Weekend of 2021, our 'Allo 'Allo Tribute!
Huge thank you to all the staff at The Argyll Hotel in #Dunoon, to our brilliant audience, and of course our fantastic cast! What an epic return to indoor, live theatre!
Our 'Allo 'Allo Tribute cast this weekend: Rebecca Bloom, Euan Cuthbertson, Sadie Dixon-Spain, Robert Howat, and Colin Little.
To book your very own Murder Mystery Dinner Theatre production, contact us by emailing info@thewalkingtheatrecompany.com.